STUDYING IN CANADA: THE DREAM!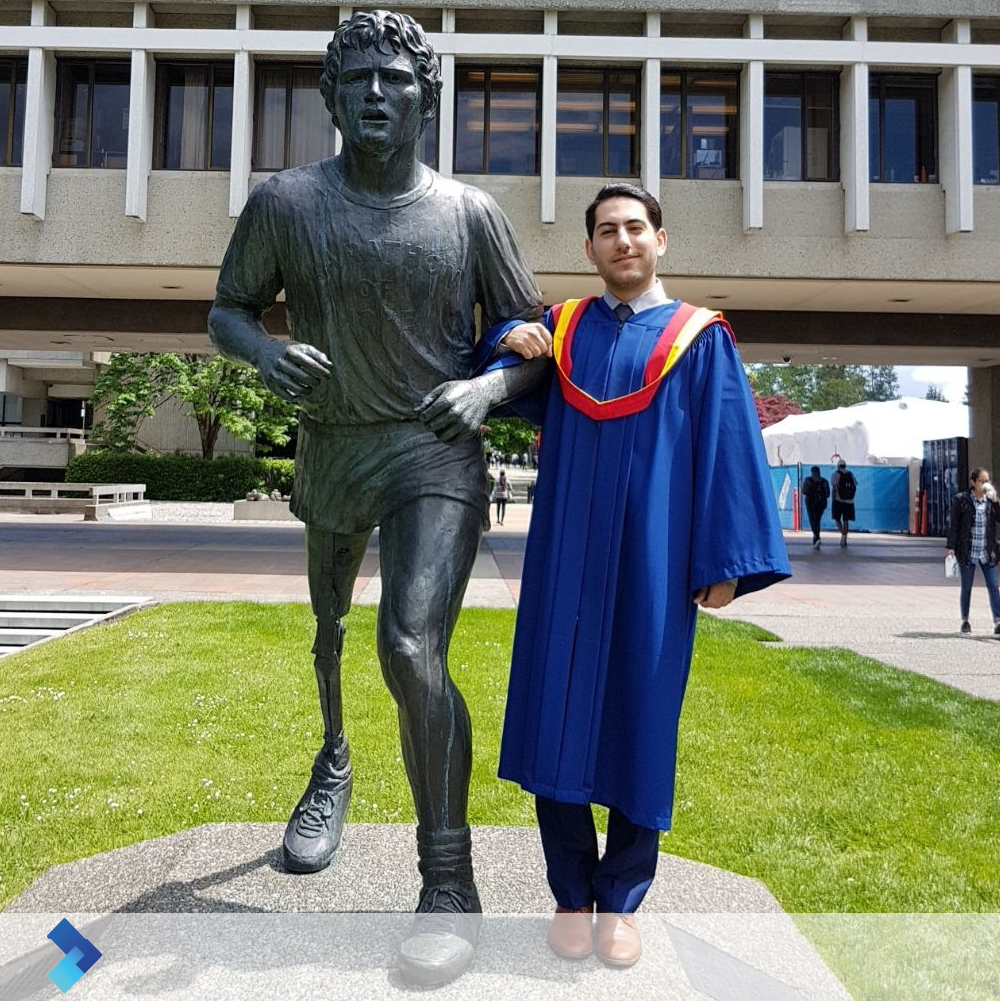 Going to university in Canada is an amazing opportunity! International students receive a high-quality education, expand their network globally, and get to live in some of the most livable cities in the world. Canada is also a country worth exploring, boasting brilliant city landscapes and some of the world's most spectacular natural scenery.
This article will explain how you as an Iranian student can go and study in Canada. It will also offer advice on how to manage your money when you are abroad using Lumenwire!
Study in Canada
Canada has many top universities. According to world rankings, the University of Toronto, Montreal's McGill University, and the University of British Columbia are amongst them.
Canadian universities provide the usual undergraduate and postgraduate degrees, in both English and French. Vancouver, Toronto and Montreal are amongst some of the world's best student cities! It is worthwhile looking out for all the options available in smaller Canadian cities for opportunities too. For instance, Burnaby, BC hosts Simon Fraser University which has been ranked as the top comprehensive university in Canada according to Maclean's Magazine. Once you have finalized your research you can now find out what the top picks are for the particular major you are interested in.
Iranian students make up a significant percentage of the student body in the major Canadian universities, so you will be able to find your home away from Iran within the local Iranian student societies.
There are a few downsides to studying in Canada. The cost of living is perhaps the major one if you are living in Vancouver or Toronto. But the same is true of most large cities around the world. However, the amazing opportunities that international students find in this beautiful land make it worth the expense.
It is important to mention that the province of Quebec has different rules from the other provinces when it comes to university study. Some of these differences are term schedules and potentially the length of a degree.
This is because the education system in Quebec sees secondary school students finish earlier and then do some pre-university training. So if you want to study in Quebec – for instance at one of Montreal's several universities – you'll need to take particular care to check you meet the admission criteria.
Study permit
If you're an Iranian citizen, then the document that will allow you to study in Canada is known as a study permit. You will need this document before arriving in Canada.
To receive a study permit, you will first have to get a letter of offer by the designated learning institution where you plan to study. Then, you should apply either online or at a Canadian visa application centre.
There are no visa application centres in Iran, so you will have to travel abroad to have your biometrics taken, and submit your documents if applying by paper. Canadian officials recommend applying for your visa in Turkey. Depending on your situation, after your application is analyzed, it is possible you will be called for a visa interview.
Iranian students maybe have to provide biometrics during the visa application process. Your biometrics are, basically, extra identification (e.g. fingerprinting and pictures) that countries use for security purposes.
You may have to attend a visa interview during the application process.
The Study permit from Canada is valid for up to the course duration. So that you can stay during your entire degree, you may need to renew your visa yearly. If you want to stay in Canada after your degree is over, you will have to apply for a different visa.
Make sure to always follow the steps provided by the instructions outline in the official Immigration and Citizenship page. The entire process can be found here: https://www.canada.ca/en/immigration-refugees-citizenship/services/study-canada/study-permit.html
Cost of studying in Canada
By the standards of international student fees, tuition fees in Canada are relatively affordable for foreigners.
For the 2019/2020 academic year, the average yearly tuition fees are CAD 29,714 for undergraduates and CAD 17,744 for graduates. The price may vary by subject, though: engineering, medicine or veterinary medicine will likely cost you more than the average.
International students in Canada do have to pay more than Canadians. Canadian undergraduates have average fees of CAD 6,463 and graduate CAD 7,056. The difference is high, but not an issue unique to Canada by any means.
Keep in mind that these are average figures and universities can charge different amounts. So you should look up the fees specific to the courses you are interested in and plan accordingly.
The cost of living in Canada varies substantially by city, with Vancouver and Toronto the costliest by some margin.
Canadian Universities
Here are just a few of the most popular Canadian universities for Iranian students.
Do not let this list restrict you, though! There are many amazing institutions you could study. It is often the best idea to be guided by your passion: find the options that fit what you want to study and plan accordingly!
A great way to pay for your studies: Lumenwire!
If you are an Iranian student, you will probably pay your university fees with money stored in bank accounts back in Iran. Which may get expensive and unnecessarily stressful.
Unfortunately, there are not a lot of options to transfer money from Iran to Canada due to the sanctions imposed in recent years. In the past, many Iranian students carried cash money on the airplane to pay for their tuition fees and living expenses. Luckily, these days, Iranian parents can send money to their beloved children in a matter of seconds at any time of the day! All they need is a computer, phone, or tablet and an internet connection.
Lumenwire uses high-end technology it offers the best exchange rates in money transfers. It is a safe, secure and cost-efficient way to send money that brings relief to a lot of Iranian students in Canada.
What's more, a borderless account from Lumenwire is even more convenient, granting you the ability to hold and spend money in CAD. As you make your move to Canada, this service could prove useful and make it a lot easier for you to spend money without incurring costly international transaction fees.
There is no monthly fee for a Lumenwire account, and soon you will be able to get a VISA Debit card with it at an incredibly low cost, making sending money a piece of cake!
Good luck with exploring your options to study in Canada. It is a wonderful place both to study and to live and could provide you with the opportunities of your dreams.